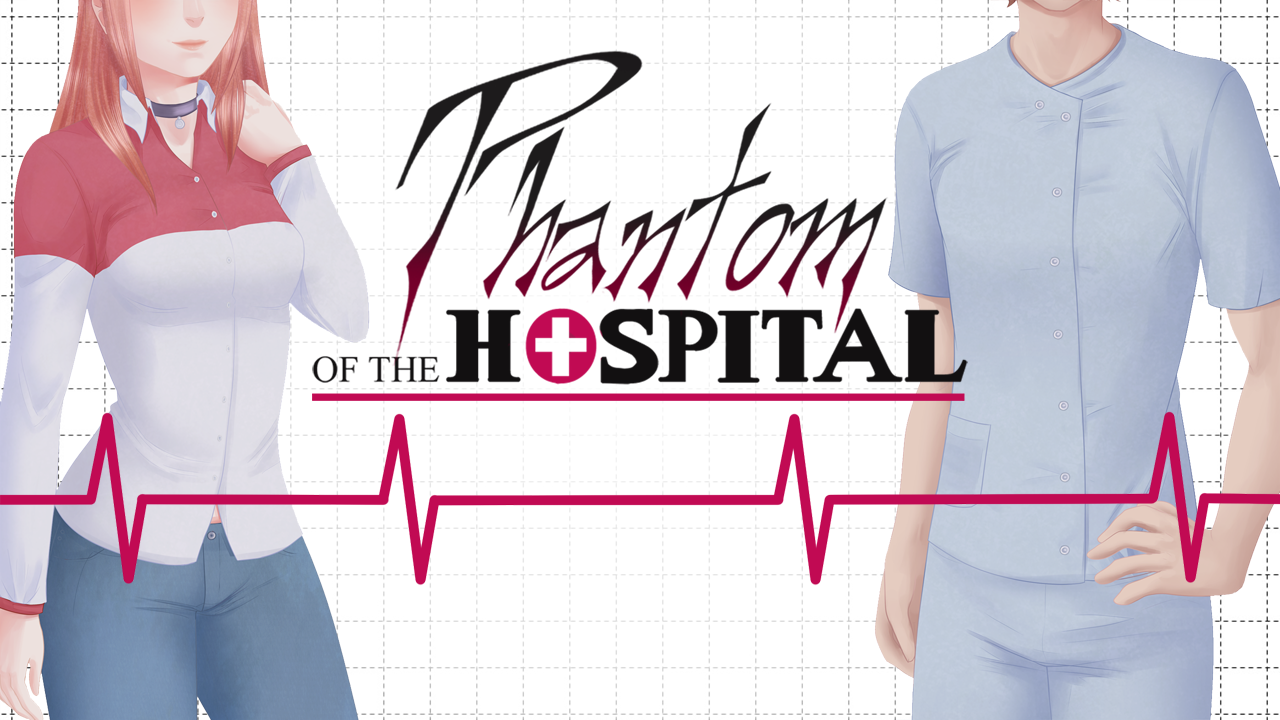 The Phantom of the Hospital
Comments
Log in with your itch.io account to leave a comment.
damm...dat nurse sure is creepy still nice game love it!!!
This game was really fun! I often found myself laughing at Helena and Alex's banter x'D Thanks for creating this funny game! ヽ(*´∇`)ノ
Anyway, I know that nurse was hiding something! xDD She's so creepy lol ʅ(´◔౪◔)ʃ
Thanks a lot for the nice comment!! (❁´▽`❁)*✲゚* And thank YOU for playing it!! :D
Also... The expressionless nurse sure is creepy, you're right XD But still we liked her nonetheless XP
It was fun! <3 Thanks a bunch for this!
I'm deeply sorry, however none of us speaks Portuguese in our team, so we cannot say if it'll ever be translated =/ We can only assure that it'll have a french version...
Thanks for asking nonetheless, it's a pleasure to read you'd like to see it in portuguese!
Hahaha, this game was super fun! ♥
I love both endings... but I still haven't figured out the meaning behind the postcredits scene. Hmmm...
Thanks a lot!! We're glad you had fun while playing =3 About the post-credit scene, well, all I can say is that a post-credit scene is meant to spoil the next game without having the player really understand what's going on? Haha, sorry if it seems way too obscure, actually it means we couldn't be clear enough >< All I can say, is that the nurse is looking at you 8)

So excited. *u*
-MimirollCookie